ENRAF Sonopuls 492 New Series with Touch Screen (Used)
(Sales Ref RWR00170)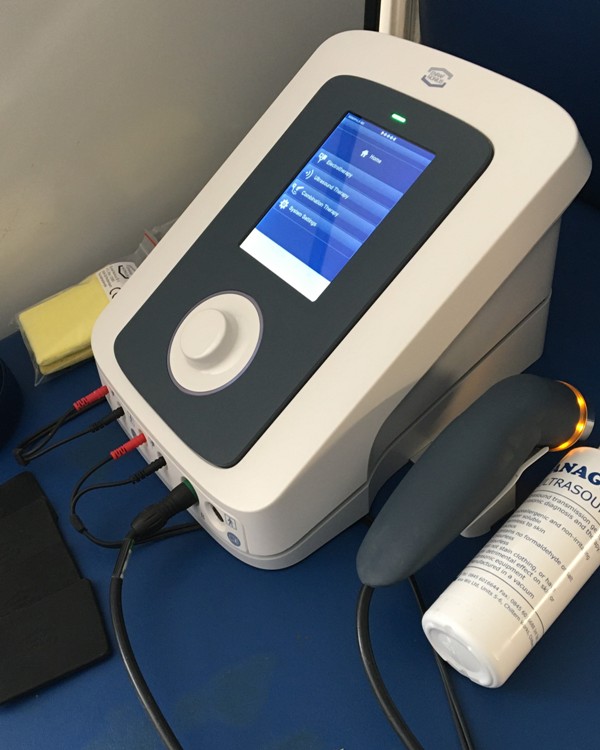 Description:


ENRAF Sonopuls 492 New Series.
Easy to use colour touch screen with full anatomical colour diagrams
Light useage and in good working and Cosmetic condition.
Combination Ultrasound & Electrotherapy Specification
Multi-frequency Treatment Head 1 & 3 Mhz
Contact Control
Combination Therapy
19 current wave forms for electrotherapy
2 & 4 pole interferential
Evidence based pre-set programmes
Self-programming available
Colour anatomical charts
Tens currents
Standard Accessories
5cm2 ultrasound head
IF Leads / Electrodes / Sponge Pockets (x4)
Mains Connecting Cable
Operating Manual
Contact Gel, bottle, 250ml

Optional Extras:(Price on application)
0.8cm2 ultrasound head
StatUs Head
Battery
The top device of the 4 series is the Sonopuls 492. This complete unit ensures that you can apply ultrasound therapy, electrotherapy and combination therapy. You will have a solution for every disorder at your fingertips with both 1 MHz and 3 MHz ultrasound, with a large ultrasound or small (Optional) treatment head and with all modern and effective current types that are fully integrated!
The neatly arranged touch screen operating panel makes operation extremely easy and fast. All information that you may need is displayed in a very well-organised manner. Selecting the correct parameters is also easy. Thanks to the integrated evidence-based protocols, the best recommendations will be made. The graphic help screens that display localisations and anatomic representations guarantee the correct execution of the therapy.
The Sonopuls 492 can be used as a mobile device thanks to the battery (optional). In addition to using it with a mains power supply, the equipment can also be used in a clinic, next to the bed of a patient or at home. Thus the multifunctional Sonopuls 492 can also become your assistant wherever you may go.
The Sonopuls 492 can be expanded with the Vacotron 460 suction module. With this Vacotron, that can be integrated beautifully with the Sonopuls 492, you can easily position electrodes. A combination that will make your job even easier and faster to accomplish.
| | | |
| --- | --- | --- |
| Price (excl VAT) | | &pound895.00 |
| Carriage | | &pound15.00 |
| VAT at 20% | | &pound182.00 |
| | | |
| Total Price | | &pound1,092.00 |